As I was passing the "Save the Children" charity shop in Pocklington, at the weekend, I spyed a BT Home Hub 3, Mint, Sealed, New in Box, in he front window, for £5!
Always, after a bargain, I snapped it up for a fiver! If you didn't know BT Home Hubs supplied by BT are "locked" to their Broadband network, you cannot change the username, but a few minutes later, I had an unlocked version, and can use it to connect to my ISP – Eclipse Internet.
I'm interested to see, if replacing my aging, Draytek Vigor 2600G router, would I get a better connection speed, and download speed! Here are the test results
Draytek Vigor 2600G test results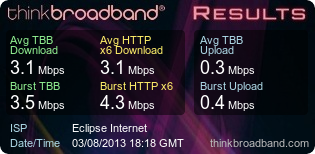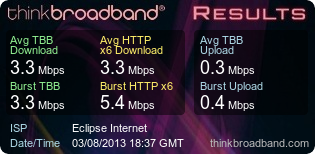 BT Home Hub 3 test results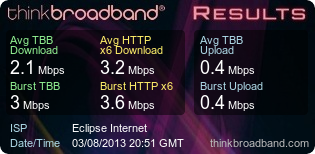 So it does not look like my aging Draytek versus BT Home Hub 3, is the cause of my slowness! and looking at these non scientific tests, the Draytek appears to be faster!